Our school VS Grubergasse is located in the 16th district of Vienna. We are a half day primary school with afternoon care. About 300 Students from more than 25 countries attend our school.
Vienna is the capital and largest city of Austria and one of the nine states of Austria. Vienna is Austria's primary city, with a population of about 1.8 million.
Vienna is known for its high quality of life. In a 2016 study of 230 world cities, Mercer ranked the city first for the world's most livable cities.
Our city attracts over 3.7 million tourists a year. Vienna - a city of proud palaces and peaceful parks, a home to emperors and art, Strauss and Sissi. These are the big ones. The most impressive, perhaps, is the summer home of the Habsburgs – Schönbrunn. The winter palace, the Hofburg, is also packed with attractions, including tours of the Imperial apartments, several museums and even a butterfly house. And of course there's Belvedere, with its two Baroque palaces and gardens.

Sybille Aigner-Übellacker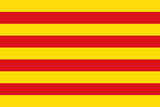 Col·legi Sant Josep is placed in a little village of 5800 inhabitants called Navàs, in the centre of Catalonia.
The school has 40 pupils in the kindergarden and 220 pupils in pre-primary and primary levels.
We start school  from 9 o'clock to 1 Pm, then most of the students go home to have lunch. Some of the stay at the school canteen. Then  in the afternoon, we start school again from 3 to 5 . After 5 o'clock,  most of the children go to extra lessons such as Music, sports, English, Theatre etc.
In Catalonia we have hot summers and warm winters. Spring and Autumn are wonderful in colours and landscapes all around Catalonia.
More than 400 km of coast and beaches make Catalonia as one of the most preciated tourist places. But we also have the Pyrinees mountains where we go to ski in winter.
Barcelona is about 100km far from Navàs. It is one of the most beautiful cities in the world. There are many important places to vist but La Sagrada Familia basilic from the architect Antoni Gaudí is just wonderful!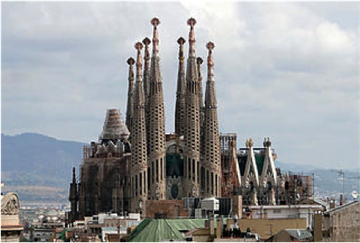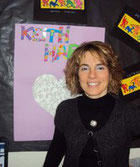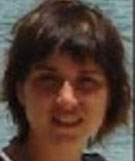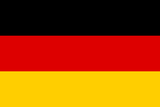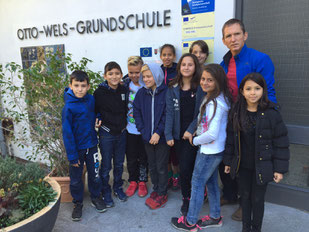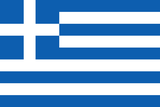 "Our school, 1rst Exmerimental Primary school, is located in Alexandroupolis, North East Greece. Its building is one of the greatest and oldest classical buildings of Alexandroupolis. It is the building of the Academy of Pedagogical Studies which took the name from the donor George Zarifis. 
In this school attend pupils aged 7-12 years old and from 1rst till 6th grade. During the day pupils learn about Greek language, grammar and literature, math's, history, science, geography and they are doing religious lessons. Pupils are also learning English, German and French. They learn simple things about computers and web tools in the school computer lab. During the week they have the chance to come in contact with arts: they attend music course and they have the opportunity to express ourselves through theater and painting. They are also doing gym. After the formal program pupils have also the chance to attend courses in learning clubs."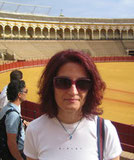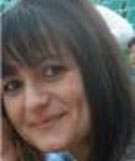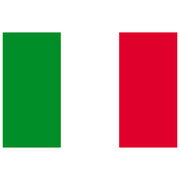 The "Istituto Comprensivo di Gemona del Friuli" is surrounded by a mountain and hill frame and lies at the foothills of the Alps in north-east Italy in the towns of Gemona del Friuli and Artegna (15000 total inhabitants). It consists of 3 infant schools (224 pupils), 3 primary schools (566 pupils), and 2 lower secondary schools (357 students).
The district is rich of historical, artistic and environmental heritage and offers a variety of opportunities for visitors: from landscape to the history - which is also architectural - of its places; from cultural to folk events; from nature trails and hikes to food and wine experiences.
Gemona and Artegna's castles, destroyed by an earthquake in 1976, have been recently rebuilt after long and difficult reconstruction processes. Our community is very proud of this, as the castles are the town symbols and the very last step in the post earthquake reconstruction.
Kids Conquering Castles gives emphasis to this fact, as it promotes the castles through the creativity of children and allows to alive them with child-friendly activities promoted by children themselves.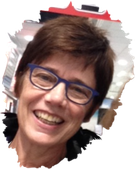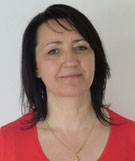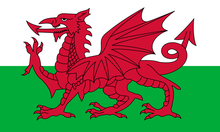 Cyfarthfa Park Primary school is situated in Merthyr Tydfil, a former mining town in south Wales. There are about 400 students in the school aged 3 – 11 years old. The lessons in school are 5 days/week from 9am until 3:30 pm. The lessons are taught in English but the children also learn Welsh in school.
Merthyr Tydfil is in the Welsh valleys and has 62,000 people living there. It was once a booming center for ironworks and coal mining. The castle in our town was home to the local ironmaster. However, modern industry has forced the closure of the mines. Laura Ashley and Julien Macdonald, world famous fashion designers both came from Merthyr Tydfil.
Merthyr Tydfil is located on the edge of the Brecon Beacons, a large national park, full of green hills with grazing sheep and fresh water reservoirs. The UK's first adventure bike park is in Merthyr Tydfil. The town is also home to football and rugby teams which compete in the Welsh divisions.